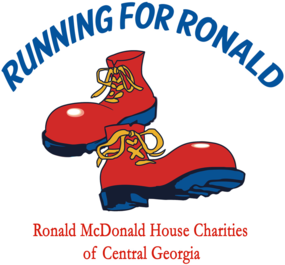 Date
Saturday, April 16, 2016
5K/10K/15K races begin at 8:00am
Smile Mile begins at 9:00am
Awards following Smile Mile
Start Location
Start/Finish at Rotary Park, Riverside Drive and First Street, Macon
Route is along Riverside Drive, Ocmulgee Heritage Trail and Central City Park

Fees
Early


(thru April 1)

Late


(after April 1)

Race Day
5K/10K/15K
$25
$30
$30
includes Adult Tech shirt
Smile Mile with Adult shirt
$25
$30
$30
includes Adult Tech shirt
Smile Mile with Youth shirt
$15
$20
$20
includes Youth t-shirt
Tot Trot (children 4 and under)
Free
Free
Free
No registration needed
Macon Tracks Running Club members receive $1 discount during early registration.
Shirts guaranteed ONLY to those who register during early registration.
Registration
Register online
now with no service fee.
Online registration closes April 13th at 5:00pm.
Register by mail
(.pdf)
(Mailed forms must be postmarked by April 1st to qualify for Early Registration and be guaranteed a shirt. All other forms should be postmarked by April 11th to ensure we receive them in time to process your registration.)
Race day registration opens at 7:15am.

Event Information
Who: YOU! And your friends and family! All levels of fitness and ability are welcome - we also offer a short course Smile Mile for those of all ages who prefer that option, as well as a Tot Trot for children 4 and under.
What: 5K/10K/15K, Smile Mile, and Tot Trot (for children 4 and under).
When: Saturday, April 16th. Registration opens at 7:15am. 5K/10K/15K races begin at 8:00am. Smile Mile begins at 9:00am.
Where: TBD
Why: We're celebrating 14 years of providing care, comfort and hope for families of children receiving medical treatment in Central Georgia. We have invited our former families and the community to enjoy a day of family fun and fitness.
How: Download a mail-in form or register online with no added service fee.
Awards: 5K awards will be given to the top two finishers in each classification (M&F): overall, age groups, and top Masters (40+, 50+, 60+). 10K and 15K awards will be given to the top finisher in each classification, age group and Masters.
Pre-Race Packet Pickup/Registration: Available on Thursday/Friday, April 14th/15th at the Ronald McDonald House. Specific hours will be announced later.
For More Information
Visit our website at www.rmhccga.org or contact Courtney Hardy at 478.746.4090 or dm@rmhccga.org.