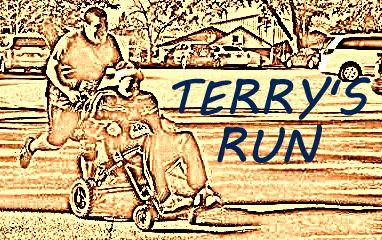 Date
October 1, 2016
9:00 AM

Start Location
Dodge County Middle School, 5911 Oak St, Eastman, GA

| Fees | 5K |
| --- | --- |
| Through September 17 | $25 |
| September 18 - Race Day | $30 |
Registration
Register race day beginning at 8:00am.

Event Information
Terry Payne and I (Casey Thomas) have been participating in 5Ks for almost a year. Terry Payne is a very uplifting person who has cerebral palsy and resides in Golden Personal Care Home. I had the privilege of treating Terry at the clinic (Dodge County Physical Therapy). Terry and I decided we wanted to start running races for different causes. We started out in the clinic's wheelchair. After two runs, we realized it was very difficult to run in races in this wheelchair (the front wheels started shaking if we went more than a brief pace, Terry's legs were rubbing on the leg rest, etc.). So after having a fundraiser and having many generous donations, we have raised enough money to buy a running wheelchair. We are doing great and now want to take it to the next level by holding our very own 5K.
All proceeds from the race will be donated to Cerebral Palsy of Georgia and Building Hope of Dodge County.
For More Information
For more information, please visit our Facebook page or contact Casey Thomas at C.Thomas@itcmgt.net.