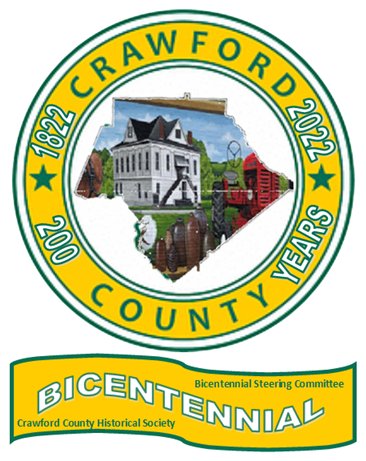 Date
December 10, 2022
9:00 AM

Start Location
Old Knoxville Courthouse
State Route 42 S and Hortman Mill Rd
Knoxville, GA.

Fees
Adult
Youth
(18 & under)
Through November 30
$30
$20
December 1 - Race Day
$35
$25
$1.00 off each entry fee for team of 4 or more entry forms submitted together.
Registrations received after November 30th are not guaranteed a T-shirt.
Registration
Register race day from 8:00 - 8:45 am.
Event Information
Please bring the family and join us for a healthy run/walk while celebrating 200 years of our proud Crawford County history. Enjoy the 5K, then enjoy all of the activities surrounding our 200th year Bicentennial Celebration.
All runners that cross the finish line receive a medal!
Runners, walkers, and baby strollers are welcome!
Directions
See www.crawfordcountyga.org
Awards
5K: Overall top 3 male and female finishers.
Overall top male and female masters.
Top three male/female finishers in the following age categories: 10 and under, 11-14, 15-19, 20-24, 25-29, 30-34, 35-39, 40-44, 45-49, 50-54, 55-59, 60-64, 65- 69, 70-74, 75-79, & 80+.

All: All runners that cross the finish line receive a medal!
For More Information
For more information, please contact Larry Carpenter at (309) 256-4332 or LaCarInco@gmail.com.